Home Sites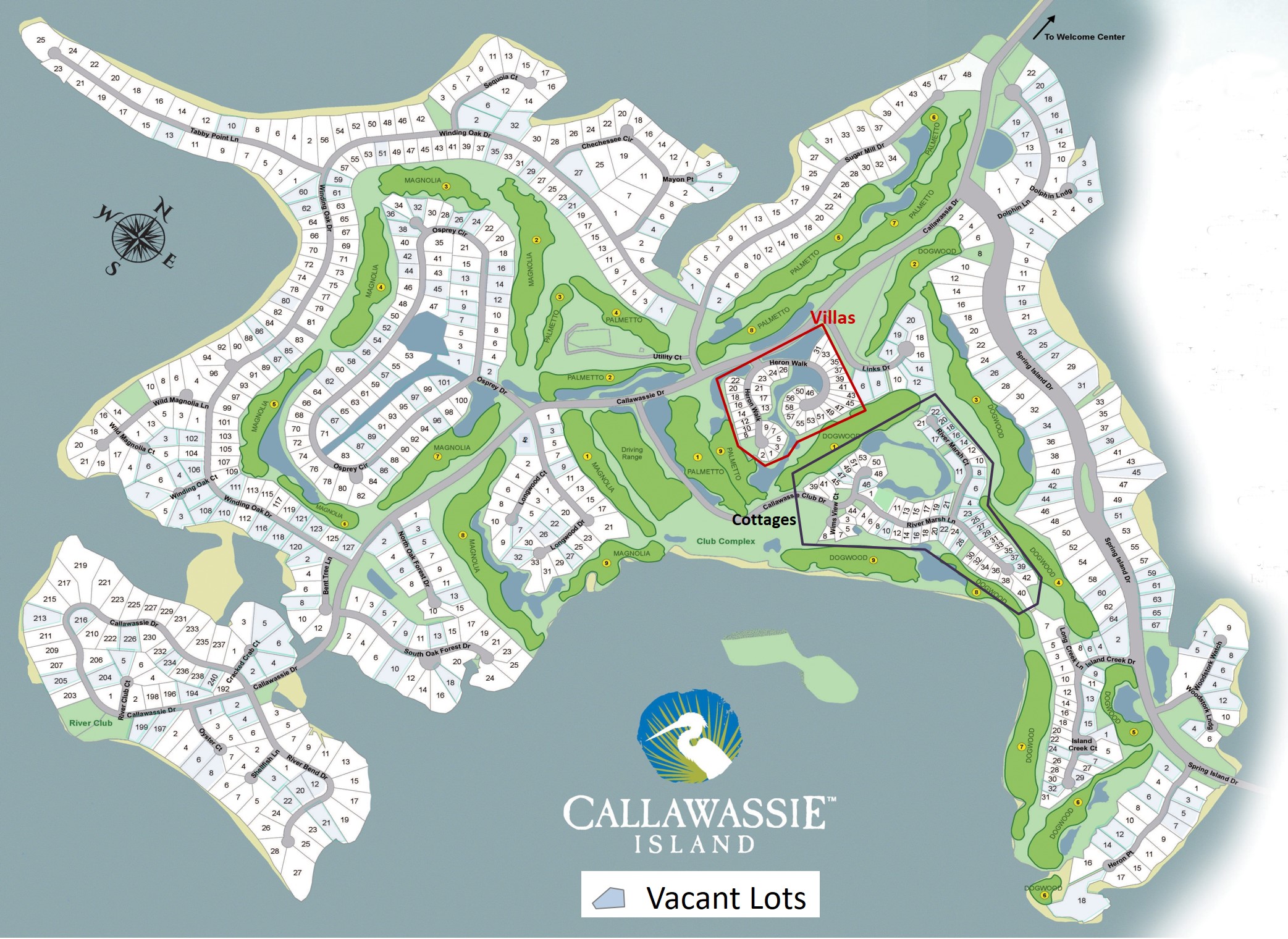 More than 200 home sites still remain (light blue). Callawassie Island is assured of a vibrant future with both a sound foundation and the excitement of growth.
Some abutting lots are candidates for consolidation into larger properties with the requirement for only one membership. Specific rules apply; contact Callawassie Sales if this would be of interest.
Club Cottage Lots allow for smaller homes and setbacks and short term rentals which are ideal for vacation homes or investment properties.
Villas, which are individually duplexes adjacent to the club complex, also allow short term rentals. However, there are no remaining Villa Lots on which to build. You might consider renovating one.
As a participant in the Callawassie Island Builder's Program, The Salt Marsh Group can build your home on a property on any of the available properties of your choice without you having to pay Capital Contribution Fees or any dues and assessments until you take ownership. Incentives for renovating homes are also available in certain circumstances.