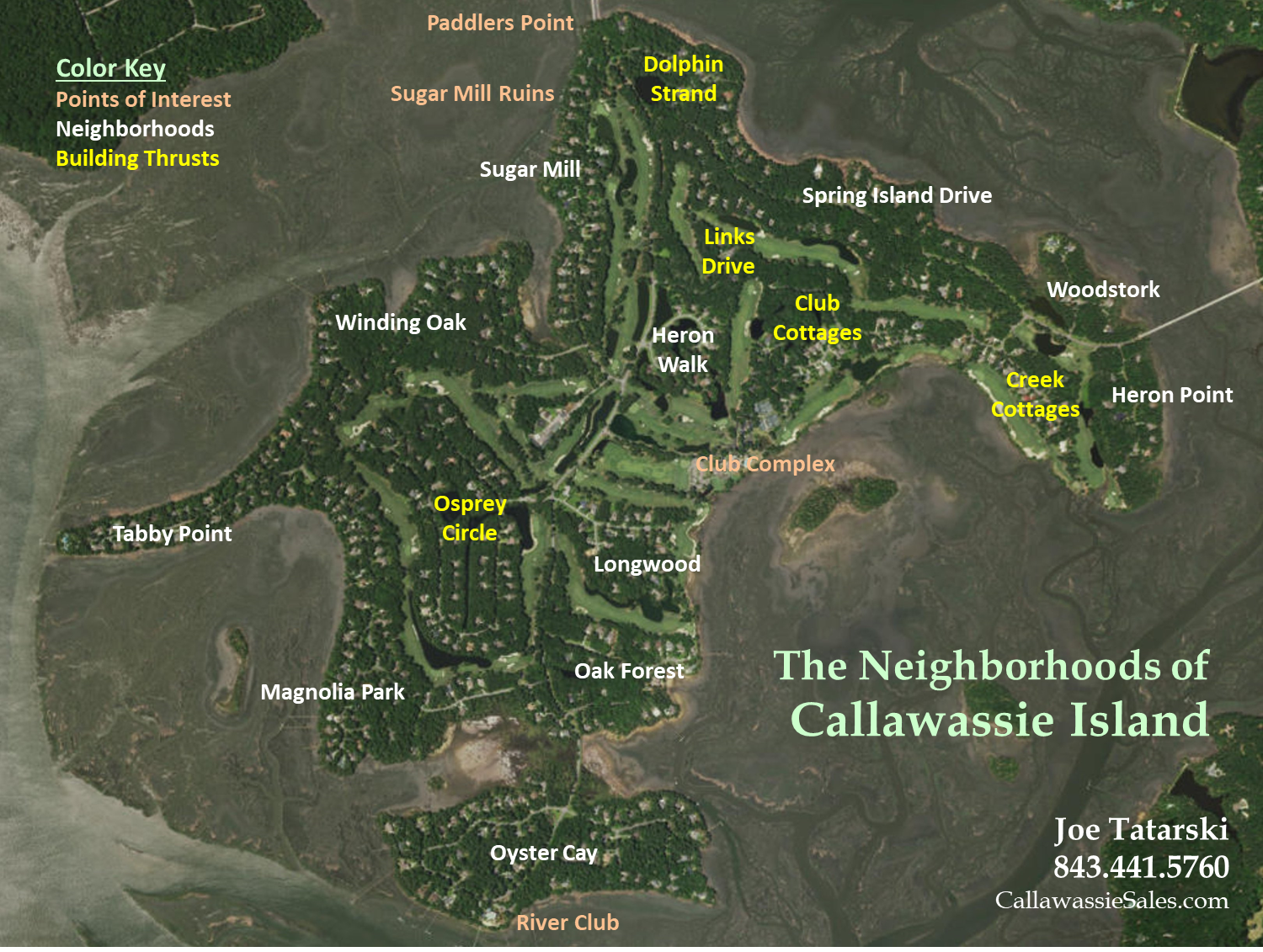 Callawasssie Island presently has 713 residential properties, with 500+ having homes, leaving almost 200 home sites yet to be built. This provides financial stability coupled with the excitement of additional growth. Home sites are available in all neighborhoods except for Heron Walk (The Villas). Map of homes and home sites.
Marsh-Front Home Sites continue to be the most desirable. As can be seen in the above aerial view of the Island, Callawassie Island has a large proportion of marsh front home sites, with many good deals still to be had. Dolphin Strand, Winding Oak, and Heron Point have several nice marsh-front lots available.
Home Sites remaining by neighborhood are shown in green in the chart below.

Neighborhoods with proportionately more building opportunities are shown in yellow in the map above.